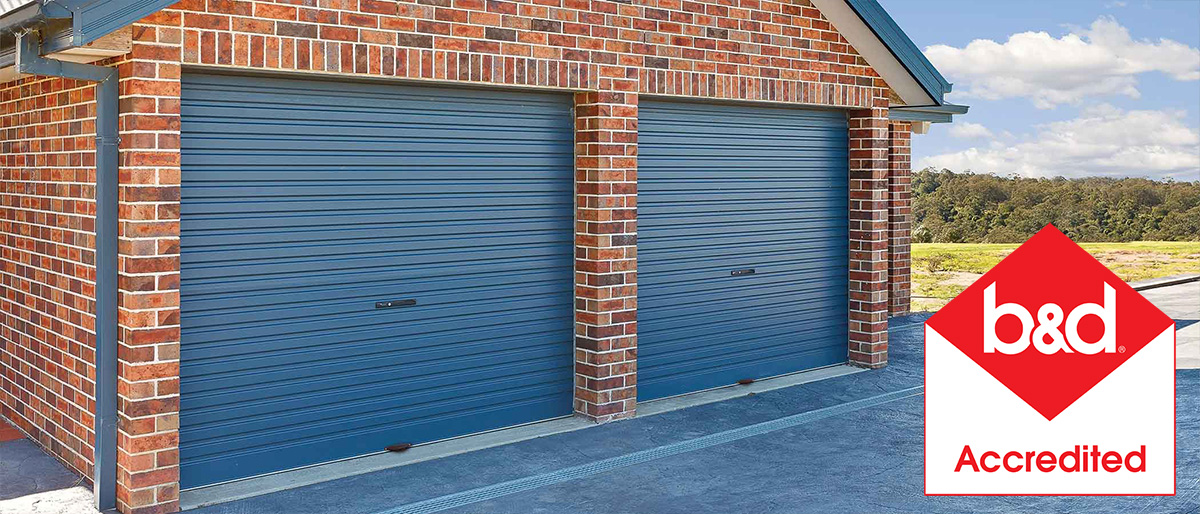 Roll-A-Door
Strength & Durability
B&D's unique 'brake press' technology stamps a rigid structural pattern into each Roll-A-Door®. The door curtain remains flat and looks good for the life of the product instead of developing unsightly sagging and bellying suffered by inferior doors.
Smooth, Quiet Operation
Nylofelt™ running strips fitted on both sides of the Roll-A-Door® delivers quiet operation day after day, year after year.
Enhanced Security For The Things That Are Precious To You
Every Roll-A-Door® features a sturdy locking mechanism to help prevent unwanted intrusion.
Absolute Peace Of Mind
A trusted 7 Year Parts & Labour Warranty* from Australia's best known garage door brand.
*Warranty details available at www.bnd.com.au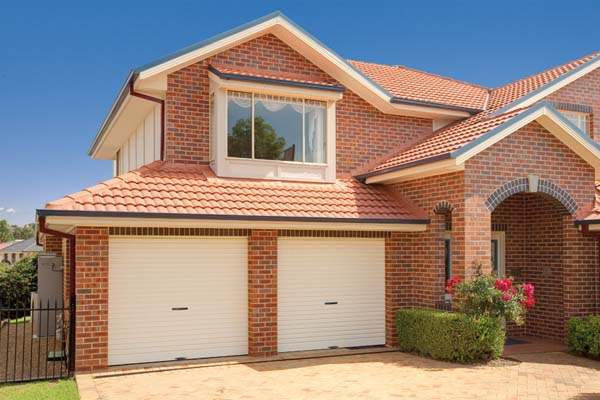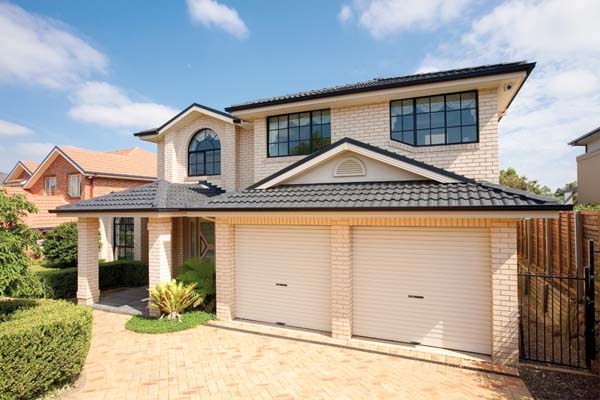 Rollmasta
TheRollmasta® rolling door is the ideal choice if you are looking for a good quality rolling door at a budget price. Strong, secure and attractive and manufactured from a name you can trust.
Aesthetics
Wide range of colours. Stylish centre lift lock.
Safety
Waist height centre lift lock with double bar locking action. Steel door stops.
Ease of Operation
Nylon braided running strips ensure that your door rolls up and down effortlessly. Lifting handle, available as optional extra, provides convenient operation and easy lifting of door. Internal lock snib provides easier internal lock use. Precision springing and plastic drum combination ensures consistent balance.
Weather Protection
Colorbond steel, our preferred supplier, to stand up to the harsh Australian climate. Weatherseal provides an efficient seal for protection from the elements.
Smooth, Quiet Operation
Nylon braided running strips.
Strength & Durability
Springs designed for 10,000 cycles. Square curtain profile for extra strength across the door.
Available in a range of sizes
The Rollmasta rolling door is available in sizes up to 3000mm high and up to 3140mm wide.
Flex-A-Door
Flex A-Door features the famous B&D Roll-A-Door® curtain, fitted on a curving track, so the curtain lifts from a vertical position up into a horizontal position, close to the ceiling – providing a clean, neat appearance on both the outside and inside.
Aesthetics
An extensive range of colours to choose from, enough choices to suit any exterior.
Roll-A-Door curtain for a clean, neat appearance.
Hidden extension spring providing a tidy, uncluttered finish.
Flex-A-Door fits behind the opening and does not protrude forward, like jamb or canopy type tilting doors.
Ease of Operation
Unique design - Roll-A-Door curtain, moving like a sectional door.
Nylofelt® running strips for effortless sliding action.
Door can be left open at any height
Weather Protection
Colorbond steel, our preferred supplier, to stand up to the harsh Australian climate.*
A weatherseal with deep cushioning helping restrict entry of water and leaves.
A curtain that fits behind the opening and runs on a track, so it won't blow shut in the wind like a tilt door
Smooth, Quiet Opertaion
Nylofelt® running strips and nylon rollers ensures the door slides up and down with minimal effort.
Plastic insert in the horizontal track providing smooth quiet operation.
Safety for your family
Extension springs enclosed and above head height – well out of the reach of children.
No moving brackets or door supports which could act as finger or arm entrapments.
Security
Waist height lock for ease of use and added security.
Pick resistant lock design.
The locking system is difficult to tamper with, as Flex-A-Door fits behind the opening
Strength & Durability
Springs designed to exceed the Australian Standard for garage doors – 20,000 cycles.
The Roll-A-Door steel curtain providing a more rigid, stronger door.
Warranty
12 month warranty for complete door and parts in domestic / residential and industrial / commercial applications, surface (excludes salt corrosion)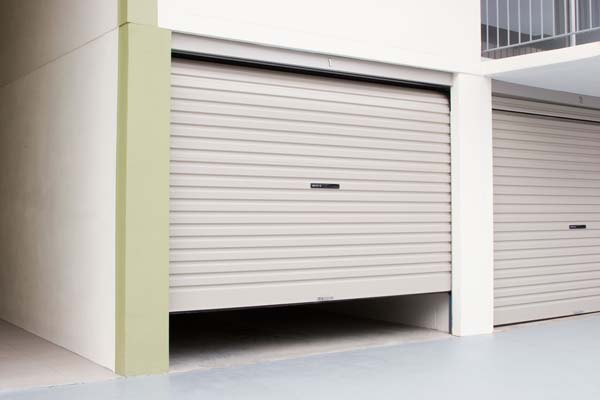 Roll-A-Door Series 3 Squareline
Benefits
Prevents penetration of moisture and dust, thereby minimising the chance of corrosion
Strong, while providing an attractive appearance
Ideal solution for openings with sloping floors
Added protection against dirt, leaves and weather
Provides a profile match for situations where small and large openings are next to each other.
Operational Effort
Nylofelt® is used to minimise friction at the working surface.
Delivers continuous smooth, quiet operation.
Minimal effort and without so much as a touch of lubricant.
Direct Drive gearing assembly provides low operating effort.
Secure Locking
Locks are located at waist height internally at the left hand side as standard (inside looking out)
No bending required to unlock doors
Ensured security
Easy Opening
The gearing assembly is mounted inside the door roll to minimise side clearance requirements and with its no maintenance, low friction characteristics, provides low operating effort to open and close very large doors. Features include:
Doors up to 2400mm high can be operated by hand without the need of chain wheel equipment
Doors between 2400mm and 3050mm use efficient direct chain drive
Ease of single handed operation.
Balanced loading and withstands very high overload forces without ill effects
Colours
Available in an extensive range of standard Colorbond® colours.
Zincalume® coated finishes designed to gain greater impact.
As an option, Zincalume® coated finish can be polyurethaned on site for even wider colour selection.
Maintenance
No greasing of the door guides is required, and the axle, hubs and all other working components have either been manufactured with self-lubricating materials or greased at the factory.
Options
Centre lift lock with external key and internal knob operation
Waist high internal side bolt locking
Bottom rail four point slide locking
Electric and remote operation are available.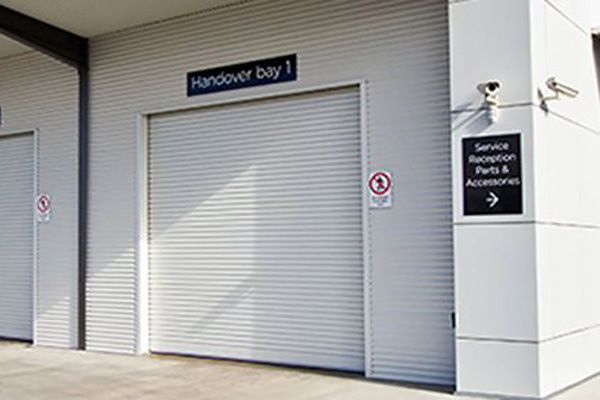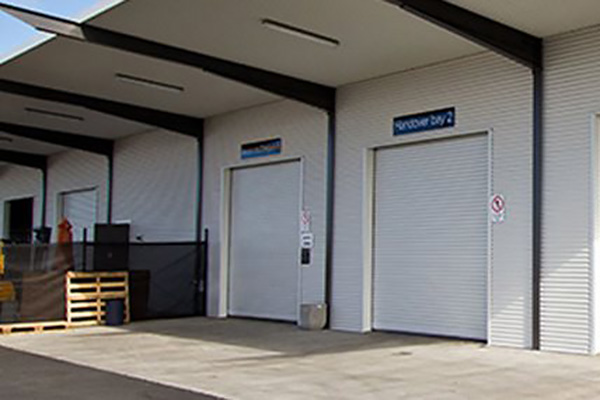 Ready to learn more? Contact Mid Coast Doors today for a free quote!