NEOSLIDER NES-500/800 - THE COMPLETE SLIDING GATE SOLUTION
The next generation of gate openers has arrived. The NeoSlider™ 500 and NeoSlider™ 800  deliver increased gate weight capacity and will operate the majority of residential sliding gates in Australia.
These powerful units combine clever electronics and robust mechanics to make residential sliding gate automation simple and secure. They feature a variety of operating modes, custom settings, numerous inputs to interface with devices such as intercoms, and a service indicator.
Smart Phone Control is available as an upgrade option. This innovative feature allows you to control and monitor your gate remotely from your smartphone - from anywhere #.
The range also offers a wide range of accessories to choose from, such as safety beams for peace of mind, backlit digital keypads for added convenience and secure access, battery back up and SmartSolar package.
# subject to WiFi connection and availability
FAAC 746ER
The FAAC 746ER automated system for sliding gates with max weight of 600 kg
Ideal for residential applications
The control board inside the gearmotor facilitates and speeds up installation, at lower cost. Its compact size makes it ideal for residential applications with gates weighing up to 600 kg.
Totally safe, reliable in all conditions
Safety is guaranteed by the special, adjiustable, oil-bath lubricated anti crushing clutch, and by an intelligent electronic device which, when it detects the presence of an obstacle, reverses and stops gate movement. The FAAC 746 gearmotor performs uniformly, and all commands are supplied by an extremely safe and reliable microprocessor.
Long life
Constant, complete oil-bath lubrication of mechanical components plus assembly in a high resistance pressure-cast aluminium body ensure a very long life.
Irreversible
As the gearmotor is non reversing, no electriclocks need be installed and, in the event of powerfailure, the release device (protected by a customized key) makes it possible to open and close the gate manually.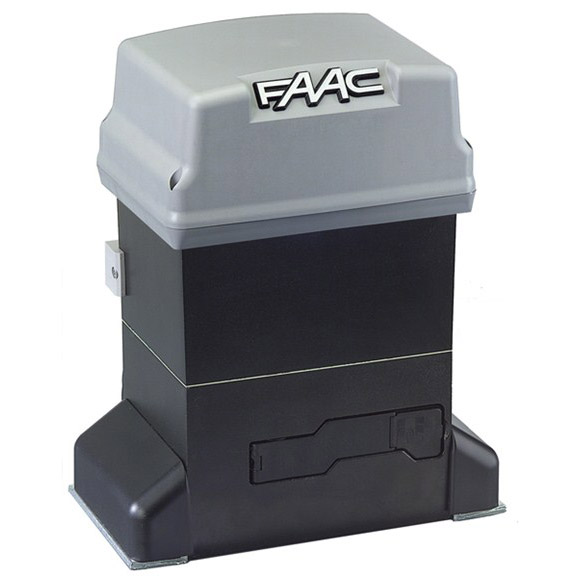 ELITE SGO-1 - THE OPENER FOR SWING GATES
A proven design that has endured for over 15 years, the performance and strength of the Elite
®
 SGO-1 has made it an industry icon. This unassuming looking opener features a powerful DC motor, robust gearing, articulated arms for smooth operation, and configurability with 2, 3 or 5 wire installs.
The Elite® SGO-1 is tough, weather-resistant and built for Australian conditions. At its heart is a powerful DC motor linked to a robust, low maintenance gearbox. This power is transferred to the articulated drive arms, which offer smooth operation and reduced stress on the entire installation. Rounding out this reliability mix are highly effective micro-switch limits that reduce complication and enhance longevity. When paired with our DCB-05™ Control System it provides a host of operating modes and variations in performance to suit your needs.
DCB-05 GEN2 GATE CONTROL SYSTEM
The DCB-05™ provides superior control for your gate opener system. Perfectly paired with our SGO-1 Elite®, and adaptable to any 2, 3 or 5 wire gate opener, it offers numerous operating modes with a LCD menu system, an array of controlling input and outputs and options for battery backup and solar.
Capable of single of dual gate control, the DCB-05™ offers a variety of controlling inputs to interface with varying items, such as intercoms, and loop detectors. The DCB-05™ also offers clever technologies such as Auto Close, service reminders, Pedestrian Mode and Intelligent Safety System regardless of install type. Through its LCD menu system your installation professional can access significant variable set-up options, such as motor drive speeds, delay timers, obstruction margins, and trigger functions, all to ensure your system runs perfectly.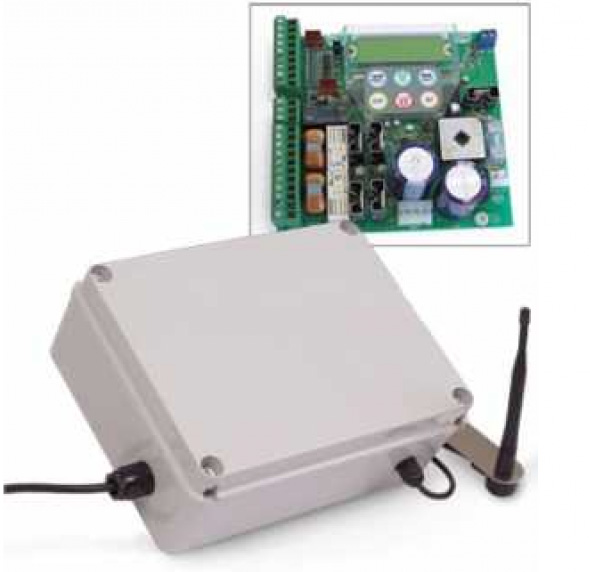 FAAC 415 swing gate operator
The 415 is for swing gates with single leaf max length of 3m (415) and 4m (415L).
Available with limit switches or without, in standard or long versions.
The LS operators are equipped with open and closing limit switches to manage slowdown and stopping points.
The non-reversing system ensures the gate is mechanically locked when the motor is not running.
A convenient and secure release system makes it possible to manually move the gate in the event of power failure.
The aluminium body is completely double coated, guaranteeing a high resistance to atmospheric agents.
A horizontal cable exit is useful for installations close to the ground.
There is also an optional rod protective housing available for the standard 300mm models.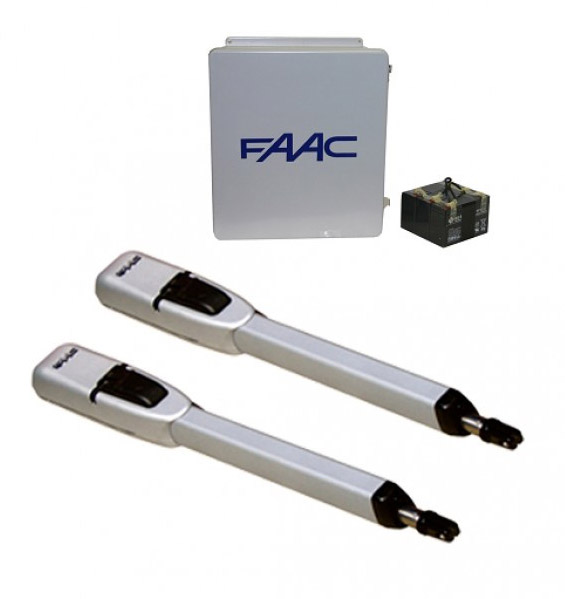 Ready to learn more? Contact Mid Coast Doors today for a free quote!